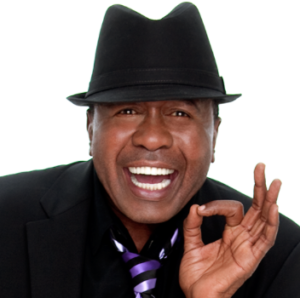 Ben Vereen
54 Below
November 23, 2016
The night before Thanksgiving before a high-buzz capacity crowd at 54 Below, Ben Vereen defied the basic laws of cabaret performing:
• Don't jam a bunch of songs into a medley
• If you're known for particular songs people love, sing them.
• Don't cover "My Way".
• Don't make substantial changes to lyrics of well-known songs
He broke each law and it worked beautifully as he lifted the spirits of the lucky 100 people who scored a ticket.
He opened with a medley of songs from his Broadway history, starting with his iconic "Magic to Do", the opening bars drawing gasps of excitement from the crowd. He stayed in his Broadway library but veered from his expected songs to numbers performed by female cast members, including Elfaba's "Defying Gravity," Mary Magdalene's "I Don't Know How to Love Him" and Fantine's "I Dreamed a Dream." Sounds a little crazy. It wasn't. He pours so much heart and focus into his interpretation that within just a few measures it feels like they are his alone.
If Paul Anka's lyrics for "My Way" had been true to its French origin, "Comme d'habitude", it would have been about resigned acceptance of rebuffed romance. Instead, the English version was an anthem of defiance and the best-selling single Sinatra recorded, not to mention a hit for Elvis Presley as well as the Sex Pistols. Nobody needs to sing it ever again. Please. But Vereen "ate it up and spat it out" with visceral passion, his own language of voice and body being so much more than the lyrics communicated. Even the tough guy sitting next to me had tears in his eyes.
He took liberties with the lyrics of several songs, but the biggest stretches came in the Nitty Gritty Dirt Band's "Mr. Bojangles" and the classic Ben E. King's "Stand By Me." Introducing the former, he spoke with reverence about his mentor, Sammy Davis, Jr., for whom he was an understudy in Davis's European road tour of Golden Boy. Vereen's re-worded version of "Mr. Bojangles" paid tribute to Davis's ability to sing, dance and charm audiences, and break racial barriers along the way.
The chorus for "Stand By Me" became "Stand Up for the Arts," a reference to Wellness Through The Arts (WTA), a program he created to address the disintegration of art education in our public schools, especially in less affluent communities. The crowd, unprompted, stood, clapped and sang along. Learn more at www.benvereen.info/spiritual-enforcer.
He turned 70 in October, a point he repeatedly mentioned as if he couldn't quite believe it himself. He looks his age – in a handsome, weathered way. But in these days of high-octane octogenarians like Tony Bennett, Marilyn Maye, Betty White, Clint Eastwood and others, turning 70 isn't the milestone it used to be. That is, unless you're a professional dancer whose career is expected to end by age 35, or unless you've been the victim of a life threatening, body-shattering automobile accident that required years of work in recovery therapy. Ben Vereen checks both boxes. And while he may have had a supportive hand stepping on and off the stage, while he performed he moved with elegant grace, including his signature Fosse swings and sways.
Throughout, he touched on the difficult times we face as members of the human race, and specifically the moral crisis Americans are confronting. In every song he sang, his clear subtext was universal love and gratitude, along with our need to be kind to each other.
Ben Vereen doesn't need to wait until he's 80 to be named an American national treasure. He's a performer for every generation and genre. He has never been more relevant or needed.