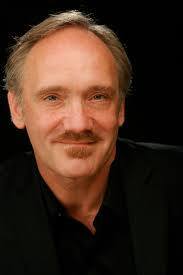 Rick Jensen
Don't Tell Mama
October 4, 2016
Rick Jensen celebrated his birthday with his most ardent fans in a show of his own compositions. Lina Koutrakos directed and appeared as a guest singer along with Karen Mack, Lisa Yaeger and Lisa Viggiano.
Jensen's music spans a broad range of styles and signatures. His lyrics are introspective, often tongue-in-cheek and sometimes downright cynical. But even his darkest compositions offer a glimmer – sometimes the thinnest sliver – of hope that spring is coming, things will get better and someday all this madness will make sense. Maybe.
Starting with "Tonight, New York City" Jensen used lyrical images from his Minnesota boyhood to contrast with living in Manhattan among eight million strangers. The theme of being alone in a crowd reappeared in "(Well I Guess) New York City Is My Home," sung by Koutrakos.
It was a nice change of pace to hear her along with Mack, Yaeger and Viggiano offer their vocal and personal perspectives. Karen Mack sparkled with him in their swinging duet, "New Age of Love." He and Lisa Viggiano reprised Nancy LaMott's duet with Jensen, "After All Those Love Songs." Lisa Yaeger sang "Happy Birthday, Boy" with the tenderness of a mother's heart.
Anticipating a Rick Jensen show, one is likely to focus more on the music and less on the man, but this man is hilarious. Whether he's recalling a beer blast during a Minneapolis blizzard or sharing a meandering anecdote about life in his New York, he has a wit and a wink that absolutely kill.
To hear other singers perform more Jensen music, go to Urban Stages on November 29. He will be honored as one of the Bistro Award-winning songwriters and singers in their Winter Rhythms series.